Over $1B in counterfeit goods seized at NY Self Storage Facility
The largest seizure of counterfeit goods in U.S. history just occurred at Gotham Mini Storage in New York City. According to a press release from the US Attorney's Office, $1.03 billion worth of fake shoes, handbags, and other luxury products were seized (approximately 220,000 items).
Two people, 38-year-old Adama Sow and 48-year-old Abdulai Jalloh, have both been arrested and charged with trafficking in counterfeit goods. The charge carries a maximum sentence of 10 years in prison.
According to authorities, Sow and Jalloh allegedly operated a large-scale counterfeit goods scheme out of Gotham Mini Storage in Manhattan between January 2023 and October 2023. Jalloh also allegedly trafficked good out of another location in the city.
Released photographs of the storage facility show it filled with boxes carrying handbags, shoes, and other luxury goods.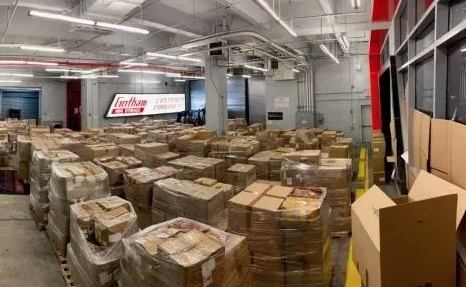 Boxes containing the counterfeit goods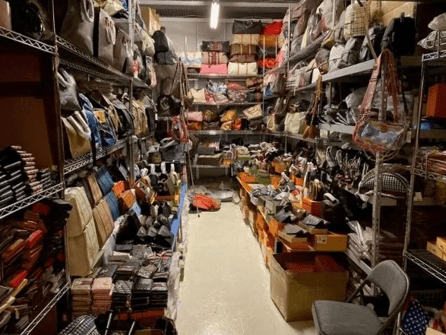 One of the storage units controlled by Adama Sow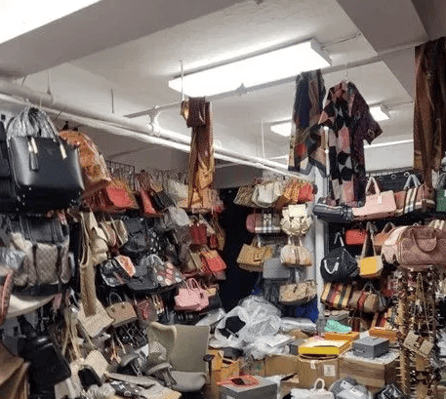 One of the storage units controlled by Abdulai Jalloh
"As alleged, the defendants used a Manhattan storage facility as a distribution center for massive amounts of knock-off designer goods," said U.S. Attorney Damian Williams. "The seizures announced today consist of merchandise with over a billion dollars in estimated retail value, the largest-ever seizure of counterfeit goods in U.S. history. This is a testament to the commitment of this Office and its law enforcement partners to combat counterfeit trafficking in New York City."
"The trafficking of counterfeit goods is anything but a victimless crime because it harms legitimate businesses, governments, and consumers," said New York Police Department Commissioner Edward A. Caban. "Today's indictments show how seriously the NYPD and our federal partners take this offense. And we will continue to work hard to hold accountable anyone who seeks to benefit by selling such items on the black market."
Be sure to check out Modern Storage Media's story, Risk Management: Preventing Storage of Illegal Items.