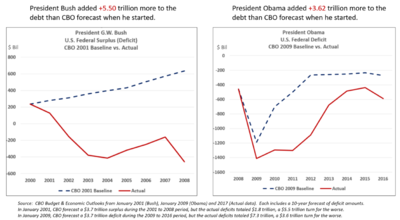 The jury is still out on the effects of the $700 billion federal rescue package aimed at freeing up credit for businesses and homeowners. But the sheer volume of the package should make itself felt during 2009. The question for self-storage owners/operators is the old WIIFM—what's in it for me?
Rather than feeling a direct impact from the bailout, self-storage would likely benefit from a trickle-down effect as more homeowners would have the ability to take on new mortgages and business owners could expand operations and hire new employees.
"The goal is to loosen capital and I think it will eventually trickle to self-storage and all asset classes," says Chris Sonne, managing director for the self-storage industry group of Cushman & Wakefield. "Market fundamentals remain strong and we still see traditional main street banks lending on self-storage because of that."
Aaron Swerdlin, senior managing director for Houston, Texas-based HFF (Holliday Fenoglio Fowler), agrees with this assessment. "Anything that will have a positive effect on jobs, on the housing market—anything that can begin to establish some consistency and predictability—is going to trickle down to our benefit."
More than 60 financial firms have received a portion of the $700 billion Troubled Asset Relief Program (TARP) approved by Congress. But Swerdlin points out that the rescue plan had a major flaw: Since Congress and the Treasury Department didn't stipulate how the package should be used, many banks spent the money to prop up their balance sheets. "It was engineered in a way to pump money into a system that would then be sent back out to borrowers and create liquidity," Swerdlin says. "The majority of banks are taking the money and buying other banks. Very little of the money thus far has found its way into the circulating market. There are so many flaws in getting that money out into the economy and to fix the real problem."
Others in the industry don't have doubts about the government's TARP effort. "The TARP money hasn't resulted in lending getting any better," says Jim Chiswell of Chiswell & Associates Ltd. It's only going to be where they take direct action through Fannie [Mae] and Freddie [Mac]. It's forcing lenders to renegotiate rates and terms to allow people to stay in their homes. That's the only thing that's going to stabilize house values, to get people to buy and sell homes."
Since self-storage needs "velocity" to thrive, owners/operators look to the housing market to fill empty spaces. But the wait may be painfully long before the bailout or other measures take effect. "I don't see it having an impact on housing for at least another 18 months or longer," Sonne says. "I don't envision a bottoming until 2010. I think we still have a ways to go."
Homeowners received good news late last year when mortgage rates fell to the low five percent level—the lowest point since the 1960s. The Federal Reserve announced that it would purchase up to $100 billion in direct debt of Fannie, Freddie, and the Federal Home Loan Banks, along with up to $500 billion of mortgage-backed securities. The move caused mortgage rates to drop.
Another positive for housing is the $7,500 tax credit for first-time homebuyers. A survey conducted by the National Association of Home Builders (NAHB) indicated a substantial improvement in builders' sales expectations through the first quarter of 2009, in part because of the tax credit. NAHB expects production to begin a slow and steady recovery by the second quarter of 2009.
The National Association of Realtors expected existing-home sales to reach approximately $5 million in 2008 and predicts an uptick to $5.35 million in 2009. The sales total for 2008 was the low point for the decade, which saw more than seven million sold at the 2005 peak. The NAHB predicted new-home sales to approach 508,000 in 2008 and 463,000 in 2009, down significantly from 775,000 in 2007.
The credit crunch stifled new self-storage development in 2008 and the lack of fresh capital likely will curtail new builds this year. "It's going to be a while before you see banks putting their neck on the line for that type [of development]," Swerdlin says. "They would much rather earn a lower interest rate on a loan for a known quantity than to get aggressive on something that probably will work, but who knows?"
Swerdlin sees TARP money eventually helping the self-storage acquisition market by freeing up financing. "The biggest impediment to a deal is debt," he says.
The rescue package is but one weapon in the government's arsenal to combat the recession. Many economists expect to see some signs of recovery later this year. While the recession didn't have nearly the devastating impact on self-storage as other industries, owners/operators nevertheless will welcome any relief at this point.