Organic Growth: Sowing Storage Solutions
Ideas are like seeds. When planted in the mind of a determined woman, and cultivated with sensibility and persistence, they take root and flourish. Sometimes the hardiest of ideas propagate others or produce a thriving business. That's precisely what happened when Pam Domingue, owner of Storage Solution, was presented with a self-storage seed back in 2007.
Transplanting Talents
The year was 2003. Domingue and her husband, Jack, owned a wholesale automotive broker business in Huntington Beach, Calif. Business was good, although fiercely competitive, but the couple was interested in branching out into real estate. When two lots of land became available, the Domingues were ready to further invest in their future. They purchased the parcels and began building two single-family beach homes. Not long after completion, home values spiked, so the couples began contemplating selling their properties and investing in income-producing properties.
Then, one fateful day, Jack came across a commercial real estate business that he thought would produce passive income for their family. He eagerly discussed the possibility of owning a self-storage facility with Pam. Without delving into the nuances of operations, they assumed it would be a relatively simple business and decided to purchase their first property. Through a 1031 exchange, they sold one of the single-family homes and acquired a facility in Yucca Valley, Calif., called Guardian Self Storage.
However, they discovered that self-storage was "more of a hands-on business" than they initially thought. So, they began by doing what everyone was doing at the time: finding a retired couple, a family in this case, and having them run the business.
"The store did all right, but we quickly learned there was a lot more to it," says Pam. "We had to modernize the facility. They were running it with stock cards, and no one paid late fees. No advertising, no customer service. We realized that our management couple was not up to the task, and they opted to leave. We had to hire a manager who could focus on sales and handle the technology."
Pam goes on to say, "It's not a passive business, it's an active business," admitting that she had to backpedal and promptly learn as much as possible about self-storage to give their new venture a chance to prosper.
Pam attended national and state trade shows to learn everything she could about how to run a self-storage facility. She networked with other owners and met some of the industry veterans, many of whom she is proud to call her friends today.
"Some of the early advice I received came from industry icons such as Don Temple and Barry Hoeven," says Pam. "Don advised me at the first tradeshow I attended to 'listen, learn, and talk to other women.' There were not a lot of women there at the time, and he knew that was changing. Barry taught me to put myself out there and to give back. When you receive help from someone, try to pay it forward."
With newly acquired knowledge, past experiences to reference, and unfaltering fortitude, Pam managed to push the defunct property to new heights within six months. "It was a mess," she recalls. To get the facility up to par, she set up a computer system to replace the old-fashioned ledger cards. Security cameras and an access gate system were installed as well. "Having the systems in place increased our revenue by 20 percent in the first year and raised occupancy by six percent in the first six months."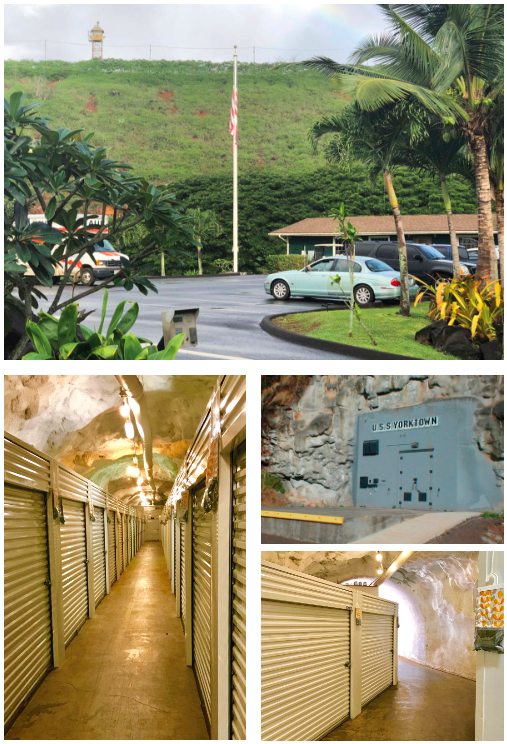 Organic Growth
The Domingues' dedication to making their investment profitable had been rewarded with improved returns, which was a win in their book, but they never planned to become the owners of multiple self-storage facilities. Throughout their 17 years in the industry, the expansion of their portfolio has primarily been the result of what Pam refers to as organic growth.
While organic growth in business is defined as an internal increase in sales, Pam describes the ways in which they acquired facilities as organic. For instance, it was the seller of the second facility in their portfolio who contacted the couple. The owner was selling his facility, which was near their Yucca Valley location, so the Domingues sold their second home and purchased the 29 Palms facility. The same seller also reached out to them a few years later to offer his Fontana facility when his partners wanted to sell.
They came to own other facilities within their portfolio in a similar fashion. Sellers in areas near their facilities would contact her about acquiring their value-add properties. "We slowly grew over time," says Pam. "We grew organically."
Currently, there are eight facilities within their portfolio and one under construction in Lancaster, Calif. Seven of those established locations are within driving distance (approximately two hours) of their home in California. The other property, Waikele Self Storage, is in Waipahu, Hawaii, on the island of O'ahu.
Pam, whose mother was born in Hawaii, wanted to take a tour of Waikele Self Storage while on vacation. At the time, Carol Mixon, owner of SkilCheck Services, Inc., was a co-owner of the facility. When she learned that Mixon's partners wanted to sell the property, a handshake deal was done on the way to the Honolulu airport. In 2016, she purchased the impressive property, which includes 33 World War II ammunition bunkers that Mixon and her co-owners had converted into unique storage units. They are painted battleship gray and named after naval ships to assist with wayfinding; each bunker also features historical signage about the ship of its namesake. The facility offers 690 storage units of standard sizes as well as 280 parking spaces.
Although she bought the business in 2016, Pam didn't take over management of the property until 2017. Then, in 2018, she was able to purchase the land under the facility. Previously, the land been leased.
"Most property in Hawaii is on land leases, so commercial property ownership is rare on the island," she says. "A local developer purchased the property from Hunt Corporation, who received the land from the Navy in exchange for building the infrastructure. The developer saw the use as warehousing. Carol Mixon's partners took it one step further and realized it would make a great storage facility. They brought in Carol and her former husband to help them build out the units and start the business. The developer sold off the individual bunkers as warehouses and yard space."
Owning this property enables Pam to visit her Hawaiian relatives on a regular basis. She checks on the store every four to six weeks. "It doesn't seem like a long flight now," she jests.
As for the ground-up development project in Lancaster, Calif., that was the dream of Pam's husband. He wanted to build a new facility and got the ball rolling before he became ill. After a two-year-long entitlement process, they are getting ready to break ground. Development wasn't Pam's idea, nor passion, but she's carrying the load for her husband with help from some of the industry leaders in construction.
"I'm willing to try anything once," she says about making decisions for the project and overseeing its development, "but I may not do it again!"
The two-story, 80,00-square-foot, climate-controlled facility is expected to be completed within 18 months. It will feature smart locks and covered RV parking.
Nourishing Operations
Ever since acquiring her first facility, Pam has tirelessly tended to operations to ensure incessant improvement. And continuous education is at the core of the business' progress.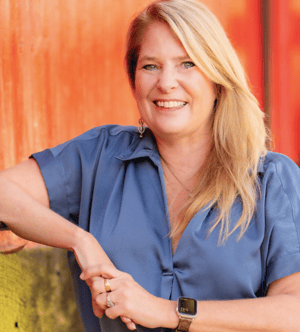 "I'm big on education," she says, noting that she sends her staff to industry events and recommends online training courses to enhance their skills. "We have a training program and do as much on-the-job training as we can. I also encourage them to attend Zoom events offered by our state association and usually take a few employees to Las Vegas for the Inside Self Storage Expo. It's important to me that they stay up on the current trends and hopefully have some well-deserved fun while they are there. I help them grow, which helps me grow. I can learn as much from them as they can learn from me."
Her employees aren't the only ones benefiting from these educational experiences. "I learn something new at every show I attend," says Pam, who doesn't hesitate to put newly acquired knowledge to good use. "I'm always trying to figure out the best way to do stuff. I love seeing the new tech at the trade shows and I'm always ready to try something new."
She's used some of that information to create processes that streamline, simplify, and improve operations at her facilities. "It's so much easier when bringing on other facilities," Pam says about having defined policies and procedures in place. "We have a routine and a checklist now, which helps keep things in order. It's a lot different than when we purchased our first and second facility; we had no idea what we were doing at the time."
Staffing is another aspect of operations that Pam has been fine-tuning over the years. For example, she has moved away from hiring retired couples. "We hire the individual who is right for the job(s)," she says. "Too often with a couple, one is great and the other is not. One ends up doing all the work and this can be an issue. We would rather have two co-workers who are not related. We're also getting away from resident managers at many of our facilities. With the technology advancements in cameras and gates, we no longer need that 24-hour, on-property security." Residential managers present other issues as well, such as the additional expenses of housing, overtime pay for work done after hours, and potential eviction situations should they need to be terminated.
Instead of those previously preferred types of managers, Pam seeks employees who excel in sales and possess an inner drive to deliver exceptional customer service. "We must remember we are a sales business," she says. "We are selling our facilities, our staff, and our services. We value all our customers and strive to offer the best experience we can."
She currently employs 13 full-time and two part-time employees, but Pam has been "exploring" hybrid management options for her facilities because it can be "hard to keep and find good employees."
"Small stores especially do not warrant the cost for a full-time employee," she says. "While I do not see us embracing the remote management concept entirely, we have two satellite facilities that have staff at a nearby facility. This works well for us; our customers appreciate someone in the office helping them and answering questions. Technology can assist, but I don't see it taking the place of our staff."
Pam is tech savvy and personally favors conducting business online, but she realizes some storage customers enjoy having face-to-face conversations with managers. What's more, she states that most of their referrals come from walk-in customers, which backs up her belief that "the person behind the desk creates loyalty."
On-site managers can glean valuable insights as well. Pam values feedback from her employees and uses their input to make store-level adjustments. "They know their markets," she says. "Each is different, and cultural differences are important."
While some companies attempt to provide the same experience at every store, Pam doesn't believe that a one-size-fits-all management style is beneficial to business. While processes and procedures might be the same, there are differences in customer experience. "This isn't McDonalds, where customers want the fries to taste the same no matter where it is located," she explains. "We tailor the experience to customers. Everyone is different. Treat them the way they want to be treated. We have a wide range of customers, from millennials to retirees and businesses. They do not all want to be treated the same. I try to teach my staff to slow down and treat the person how they want to be treated. If they want to talk, let them tell you what is going on in their lives. If they are in a hurry, don't over talk; try to help them on their timeline. Listening to what the customer wants is important."
She goes on to say that a personalized approach is especially important at her Hawaiian facility because of the unique island culture. "With the cultural differences, you cannot just treat a customer the same as you do on the mainland," says Pam. "They expect you to be part of their 'ohana [family]. We have customers cooking for us, bringing us malasadas. You must understand their culture and be able to relate to them. They are often distrustful of mainlanders and like to deal with the locals. My family connections helped smooth things over when we took over the facility. It was managed by a mainland company; we have more of a family approach. While it's difficult to hire in Hawaii, more difficult than California, I will say when you do find a good employee, they can be the best, very hardworking and loyal. I am lucky; when I am gone, I have a great team there."
A Rose By Another Name
Branding and technology are two other facets of operations that Pam has been tweaking as of late. "We joined Storelocal in 2013," she says. "When they developed their web product, we beta tested the new website. I was on board at that time, and a strong proponent of new software for the industry. So, when they started to develop Hummingbird, a property management software, we agreed to beta test the product at our Yucca Valley facility. All my stores are using Mariposa [the website] and converting to Hummingbird. I am a big fan of the innovation that Tenant inc. is offering to our industry and excited to see what they come up with next."
But the notion to rebrand their entire portfolio didn't come into play until the Domingues began drawing up plans for their new build in Lancaster. Truth be told, Pam had no intention of replacing the brand name she had created in 2013 after buying their third property. She assumed the project would bear the Storage Solution name just like the others, but her husband had a different idea.
"He started talking about using the Storelocal brand for the Lancaster property," recalls Pam. "I thought it may be difficult to operate two different brands."
However, because they were already using Storelocal products at their facilities, Pam decided to take a "harder look at it," acknowledging the SEO benefit of Storelocal branding. "It's a good name, and the online benefits made sense."
About letting go of the name she produced and lovingly cultivated for a decade, Pam says, "It was a big decision, and it's a little scary. I love the business. I'm not tied to just the name, but it's an ego thing. It can be hard to let go."
Nevertheless, letting go of the Storage Solution branding has proven to be a shrewd choice, as taking on the Storelocal name has only sweetened her business thanks to improved SEO.
Back To The Roots
For Pam, the main pull of Storelocal is the mindset of its founders. "They believe in the concept of pulling together," she says. "We bought into it 100 percent. I want to see other operators band together."
Collaboration and cooperation—the foundations of both Storelocal and the self-storage industry—are notions Pam whole-heartedly supports. In fact, it was the good will of other owner-operators that amazed her from the beginning and continues to uplift her.
"The car business was cutthroat," she says. "Self-storage was such a change! Call anyone with a question and they'd help."
When she was new to the industry, Pam leaned on Sue Haviland, owner of Haviland Storage Services; Carol Mixon, owner of SkilCheck Services; and Natolie Ochi, president of SKS Management LLC, for guidance and mentorship. "Their support has been incredible! They know everything!"
She closes with a stellar example of the spirit of self-storage: When a car crashed into one of her facilities in Delano, Calif., Pam and Jack were stuck several hours away in one of the worst rain storms southern California had seen in a long time. They contacted a nearby competitor, whom they had only met recently. He immediately contacted his contractor and instructed him to take a break from his project to fix her boarded up building. He even helped with having their contractor prioritize the rebuilding of their office, an act of altruism that kindled camaraderie. The Domingues now consider Josh Miller and his mother Tanya Miller of Storeland Self storage two of their "closest friends."

"That's literally the epitome of what the industry's about—great people helping each other," says Pam. "When we help each other, we all do better. To quote Storelocal, 'We are stronger together.'"
---
Investing In The Industry
Once Pam was established as a successful owner-operator, she started investing in the self-storage industry in various ways. She's been on the board of the California Self Storage Association (CSSA) for 10 years—nine of which were spent as an officer (a year as secretary, seven years as treasurer, and a final year as secretary again).
"Everyone should get involved in their state association," says Pam. "Everyone should give back to their association. The state and national associations do so much for so many operators and contribute to our success as business owners. We are grateful for their advocacy and the education opportunities they provide."
She also invests in Westport Properties and serves on the board of Kure It, the nonprofit founded by the late Barry Hoeven. Pam joined the Kure It board in 2016 after Hoeven's passing.
Although she is "rolling off" the CSSA as board secretary this year, Pam plans to "stay active with Kure It" and remain on some of the CSSA's committees to lend a hand however she is able. And the reason she continues to contribute to the greater good is simple: "I love the industry," Pam says. "I am blessed to have found it, and I cannot imagine doing anything else! I am also fortunate that so many in this industry have become my good friends!"
---
Erica Shatzer is the editor of MSM's Messenger, Manager, and Canada magazines and annual Self-Storage Almanac.