Manager of the year: Jenny Rodrigues of 'Ohana Self Storage
For those living on the mainland, family is typically defined as blood relatives. On the Hawaiian Islands, however, family, or 'ohana, has a much deeper meaning. To embrace 'ohana means to develop a sense of familial care and devotion to all members of the human family so that everyone has what they need to survive and live joyous lives. In addition to their biological relatives and members of their extended families, Hawaiians often include friends and neighbors in their 'ohana.
Our 2023 Manager of the Year, Jenny Rodrigues, property manager of 'Ohana Self Storage in Honolulu, embodies the essence of 'ohana and treats every customer like a relative. Since taking the helm at the beginning of 2022, she's also managed to transform the formerly neglected property into a safe and inviting space for its entire self-storage family.
An Incredible Undertaking
When the co-owners of 'Ohana Self Storage were considering selling the floundering facility, they hired Carol Mixon, owner of SkilCheck Services, Inc., to conduct an audit. Her initial findings were quite dismal. The previous manager had embezzled funds and deleted both data and units. There were nearly 1,000 questionable spaces without rental agreements and/or tenant information. On top of that chaos, the site itself was in desperate need of TLC.
"I knew right away of only a handful of people in the storage industry who could handle this turnaround and investigation of so many unknowns," says Mixon. "Jenny Rodrigues was definitely my first choice to help this kind, unsuspecting owner turn this property back into a profitable business entity."
Mixon had worked with Rodrigues about 20 years prior to that audit and was well aware of her many strengths and abilities. She was partially responsible for opening and managing Waikele Self Storage in Oahu in 2003, and Rodrigues' adaptability was revealed when she rented her first unit from the trunk of her vehicle before the facility's office was in place. Mixon also knew that Rodrigues had the necessary customer service skills to tackle 'Ohana Self Storage's unresolved units, having completed a whopping 374 rentals over the phone in one month when she was employed at the StorQuest call center.
While intrigued by the challenge of turning around the approximately 2,500-unit facility, Rodrigues wanted to see the site before agreeing to take on the massive mission. "I was blown away," she says about the facility's laundry list of issues. Her findings left her "speechless," but she was willing to roll up her sleeves and restore order.
Rodrigues felt the best approach would be treat 'Ohana Self Storage as if it was a brand-new facility and "start from scratch." This mindset enabled her to effectively prioritize the countless duties she would have to complete to get the property back on track.

The safety of existing and prospective tenants became her first concern. Rodrigues, who learned that one pin code was being used by all tenants to operate the gate, had a new entry keypad installed to make the facility more secure. By assigning individual gate codes to each tenant she was able to speak with some of the unknown tenants without rental agreements and get them properly entered into the property management software. She also noted that half of the facility's security cameras were not working; the broken cameras were then repaired, and additional cameras were installed to ensure all directions were covered. "Now we can see every inch of the facility," says Rodrigues.
Other safety issues at 'Ohana Self Storage included rats, lighting, garbage, inaccessible emergency exits, a nonexistent site map, and overall uncleanliness. Rodrigues uncovered and recorded these problematic matters during her initial walk through of the property. She then came up with a logical sequence for dealing with those potential hazards.
The trash would need to be removed before the other items on the to-do list could be addressed; it took four 40-foot containers to clear the garbage that had accumulated throughout and around the two-story building. She recalls that trash was "overflowing at the emergency exits," leaving those doors completely impassable.
With the garbage gone, Rodrigues was able to start thoroughly cleaning the entire property. Walls and doors were wiped down. The aisles and empty units were swept and mopped. Things were beginning to look brighter and better when an existing customer requested that mop a spot on the floor within his unit that had been present since he moved in. After mopping the stubborn spot several times, she requested assistance from the maintenance man. Scraping off the spot released an unsettling odor, proving that it was fecal matter—a shock that left Rodrigues wondering if squatters or homeless people had been occupying the facility.
After the deep cleaning, Rodrigues focused on the rat infestation that was plaguing the property. Although they had pest control, tenants relayed to the new management that their stored belongings had been damage from rodents, so she ordered dozens of bait stations. She then set up two bait stations per aisle, one near each fire extinguisher, for a total of 30 bait stations. Rodrigues later learned that the closest wall of the neighboring property (a prison) belongs to its mess hall, which may explain why 'Ohana Self Storage was infested. She says it took approximately a month and a half to eradicate that problem, but thankfully there haven't been any sightings since, nor any new reports of rodent damage, and only a handful of carcasses had to be discarded.
Originally, the next task was expected to be a hefty expense. None of the hallway lights at 'Ohana Self Storage were operating, and numerous droplights powered by extension cords snaked throughout the 20-year-old, wooden facility—a hazard she feared would cause the property to go up in flames. They assumed an electrician would need to be hired to replace all the ballasts and/or fixtures, but Rodrigues, with her unwavering optimism, had the maintenance man remove the fluorescent tubes and insert new lightbulbs. To everyone's astonishment, all the old bulbs were merely burned out and never replaced. The potentially dangerous droplights and extension cords were unplugged and taken down.
"Tenants had been using flashlights and cell phones to get to their units," Rodrigues says, adding that she's had to remind some tenants that the hallway lights are in working order because they were accustomed to navigating the property in the dark. Around this time in the rehab, someone broke the store front glass. Rodrigues arranged for it to be replaced and then began changing the latches on the storage units to make the wooden swing doors more secure. She's also been reminding customers of the importance of high-quality locks after finding units without locks, as well as doors secured with zip ties and twist ties.

Finally, Rodrigues has organized and cleaned the on-site warehouse area to make room for parking space rentals. Other ongoing and future projects at 'Ohana Self Storage include the removal of four rusty shipping containers near the parking lot to create additional parking stalls, painting of the property, and the repurposing of a large space near the emergency exit area.
"I want to get that space cleaned up and get racks to offer kayak and board storage in that area," she says. "We would need to modify the space to block off the emergency exit from the board storage, but it is very possible."
Who's Renting What?
The entire time Rodrigues was cleaning and repairing the facility, she was also working on the 995 unknown units that had been either deleted from the property management software or were simply never recorded. Three different notices about 'Ohana Self Storage's unclaimed units were sent out to existing tenants.
"With this we were able to solve a lot of them," she says. It took her seven months to shrink the number of unknown units to approximately 300. "We are currently down to less than 200 of these units."
Tenants who responded to their correspondences were asked to update their contact information and required to sign a rental agreement if there wasn't one on file. Many obliged, but about a dozen tenants are still not on leases because they've refused to sign them. After consulting an attorney about the matter, Rodrigues intends to send those tenants another letter to inform them that their continued payment of rent constitutes agreement to the facility's lease. "Some are on autopay," she says, "but others are paying manually and won't sign a lease."
Rodrigues goes on to say that many of the unit doors were secured with green locks, making it impossible to identify the vacant units by the lock color alone. Therefore, she had to cut locks off the units that weren't in the property management software to determine whether they were indeed empty. While some were vacant, a few exposed another alarming mess she had to clean up: huge piles of old mail that should have been sorted and delivered to the rental mailboxes at the facility.
"As of February 2023, we started auctioning these unclaimed units to clear them out and free them up for paying tenants," she says. "We have sold 138 unclaimed units so far and have 133 more to auction. Of those unclaimed units, 25 went unsold and we have made $9,812.22 from the remaining 113 that were sold." Rodrigues has held nine separate auctions since taking over as the property manager.
Last but not least, she also corrected the inaccurate data within the property management software. Some tenants had been paying rent for a 4-by-4 locker when they were really renting 10-by-10s. According to Rodrigues, they do offer lockers in that size, but they obviously cost significantly less per month. The lockers, which account for nearly half of the facility's unit mix, are located above the "walk-in" units. She purchased two new rolling stairs for tenants to safely access the lockers and intends to buy four more as she continues to rent them at a promotional rate of $20 per locker.
Customer Interactions
Above all, throughout all her varied interactions with 'Ohana Self Storage's tenants and employees, Rodrigues has maintained the aloha spirit, extending the kind of warmth and kindness one tends to reserve for their closest family members and friends.
"She treats everyone like she knows them," says Mixon, who describes her personality as welcoming. "She knows their stories. She's friendly, good with customers, and wants to help them and make people comfortable. She makes them feel like family."
Rodrigues also goes above and beyond for customers and finds way to make renting at 'Ohana Self Storage a better experience. For instance, she had the facility's website updated so customers can reserve units, make payments, and update their contact information online. Additionally, on top of keeping a log for packages, she started texting tenants to notify them of their deliveries.
"It's the little things that don't take much time," says Rodrigues about what customers appreciate. "They make a difference."
Of course, not all her interactions with customers have been pleasant. After implementing a 10 percent rent increase, some tenants were not hesitant to voice their dissatisfaction, but her strong communication skills and friendly disposition help diffuse even the most unpleasant of situations. While some consolidated units or moved out, others were understanding after Rodrigues explained the minimal price hike. "Many people were paying under $100 for rent and had discounts of 40 percent and higher, so these 10 percent increases were less than $10 a month," she says, adding that 90 percent of the tenants who moved out had not been paying for the spaces they were occupying. "Since then, we have been averaging 20-plus rentals a month, so we are slowly climbing back up to where we want to be."
Late fees can be another source of contention, so Rodrigues has implemented several procedures to assist with delinquency control. They now email invoices for free and charge $1 per paper invoice that is mailed. Payment reminders are made via telephone, email, and text before a late fee is applied. And as for additional sources of revenue, she's initiated a rental insurance requirement in which they earn 50 percent of all the premiums collected, a $15 administrative fee on new rentals, a retail display for selling packing and moving supplies at a 50 percent markup.
Calm After The Storm
Although turning the facility around has been a whirlwind of an experience, Rodrigues has taken it all in stride and aims to make even more waves as a positive force for her property, community, state, and the self-storage industry. In addition to the aforementioned tasks, she managed to host a food drive for the Hawaii Foodbank, attend several industry conferences, and collect donations for victims of the devastating Maui wildfires. Now she's planning to secure funding for a local school's senior party and luau.
Clearly, whatever storm may come down the line, 'Ohana Self Storage is guaranteed to have smooth sailing with Rodrigues steering the ship!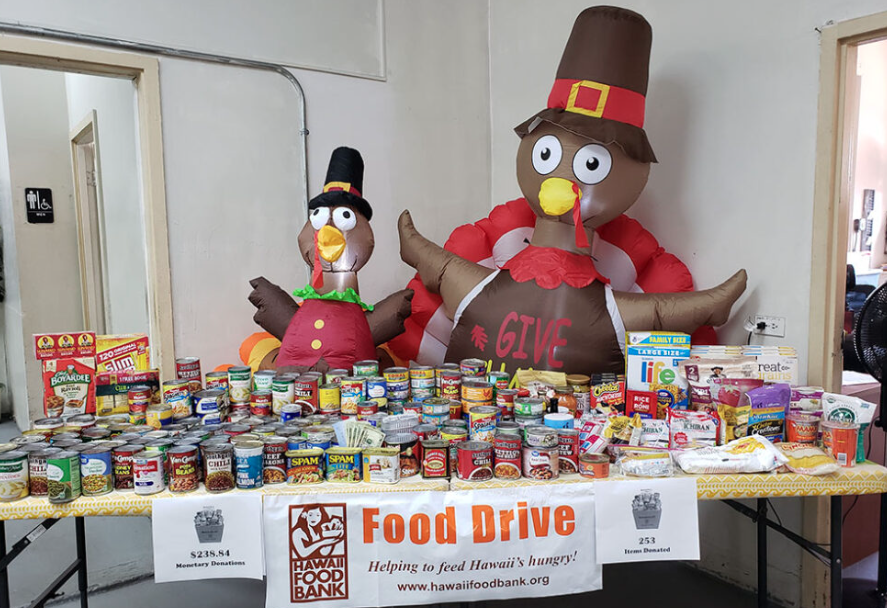 –
Erica Shatzer is the editor of MSM's Messenger, Manager, and Canada magazines and annual Self-Storage Almanac.